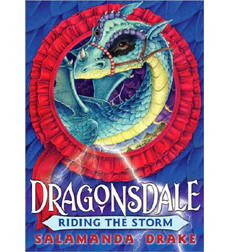 NAME OF DRAGON: Moonflight
BREED: Darkeye
Physical appearance
Edit
Name of Dragon: Moonflight
Color: Turqoisy bule with purple eye ridges
Gender: Female
Notes: Yellowish underbelly and underneck, black spot around eye, and purple eye ridges and silvery tinge to scales
Darkeye Dragon
Edit
The Darkeye dragon makes a great companion, putting rider's saftey before their own safety.
They love to eat meat, and are humurous at times.
History & Family
Edit
Name of Dragon: Moonflight
Owner: Breena
Date of hatching: Unknown
Island of Hatching: Seahaven
Stable: Dragonsdale
Gender: Female
Sire (Father): Unknown
Dame (Mother): Unknown
Grand sire (Grandfather): Unknown
Grand dame (Grandmother): Unknown
Additional Notes: Unknown
Examining Dragonleech: Alberich
Description
Edit
Moonflight-Beautiful turqoise dragon with purple eye-ridges and a silver tinge to her scales. Has a humurous personality.
Ad blocker interference detected!
Wikia is a free-to-use site that makes money from advertising. We have a modified experience for viewers using ad blockers

Wikia is not accessible if you've made further modifications. Remove the custom ad blocker rule(s) and the page will load as expected.